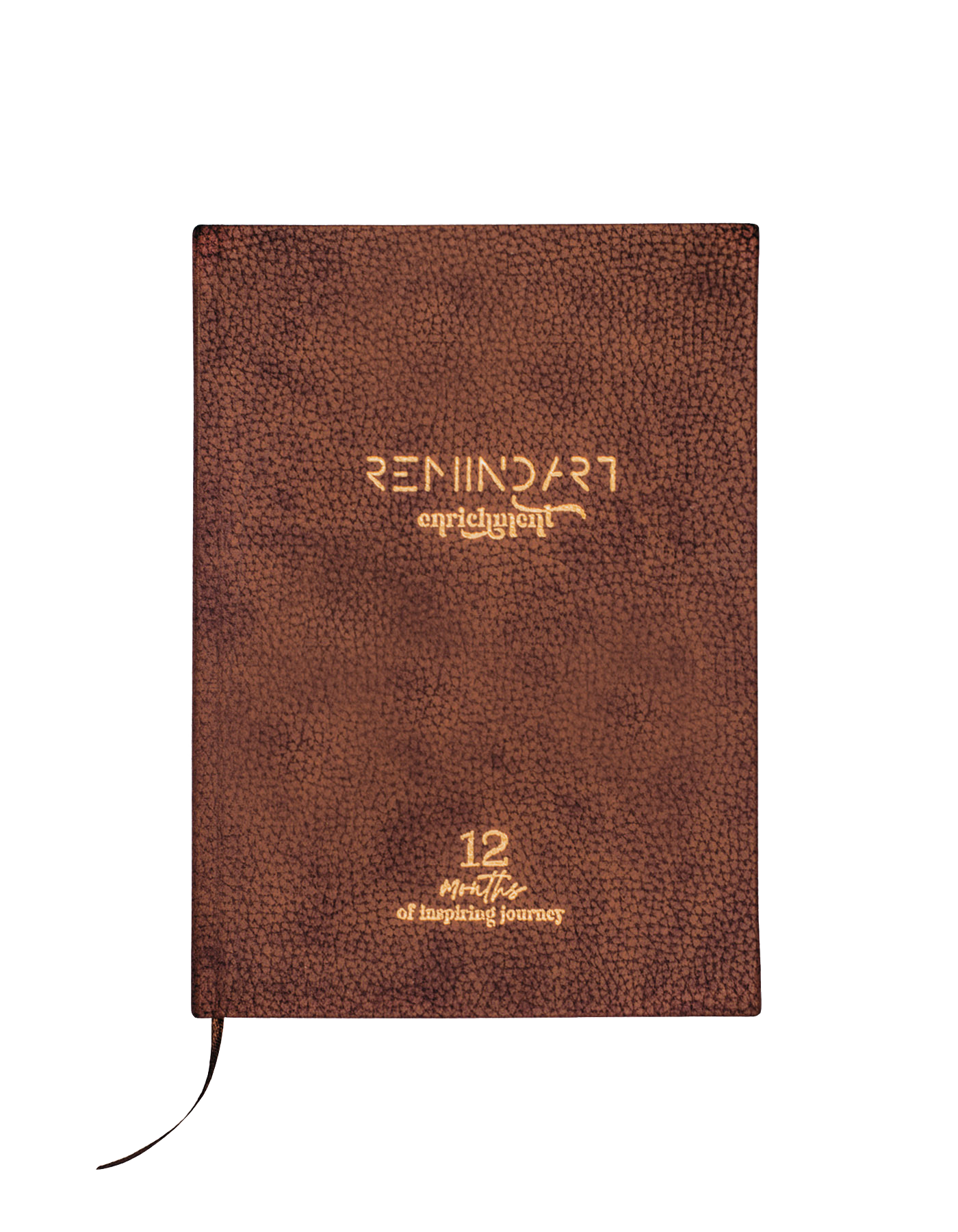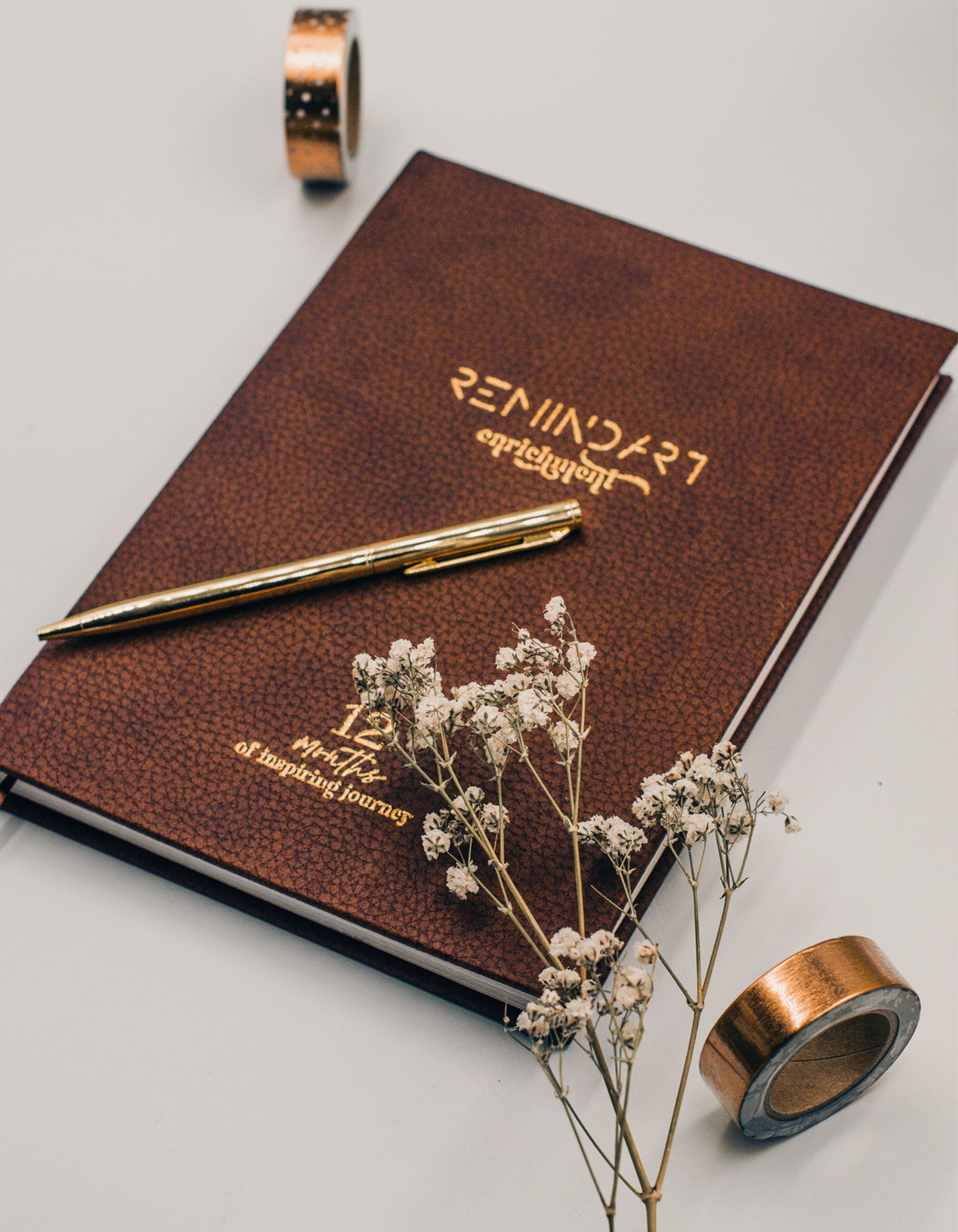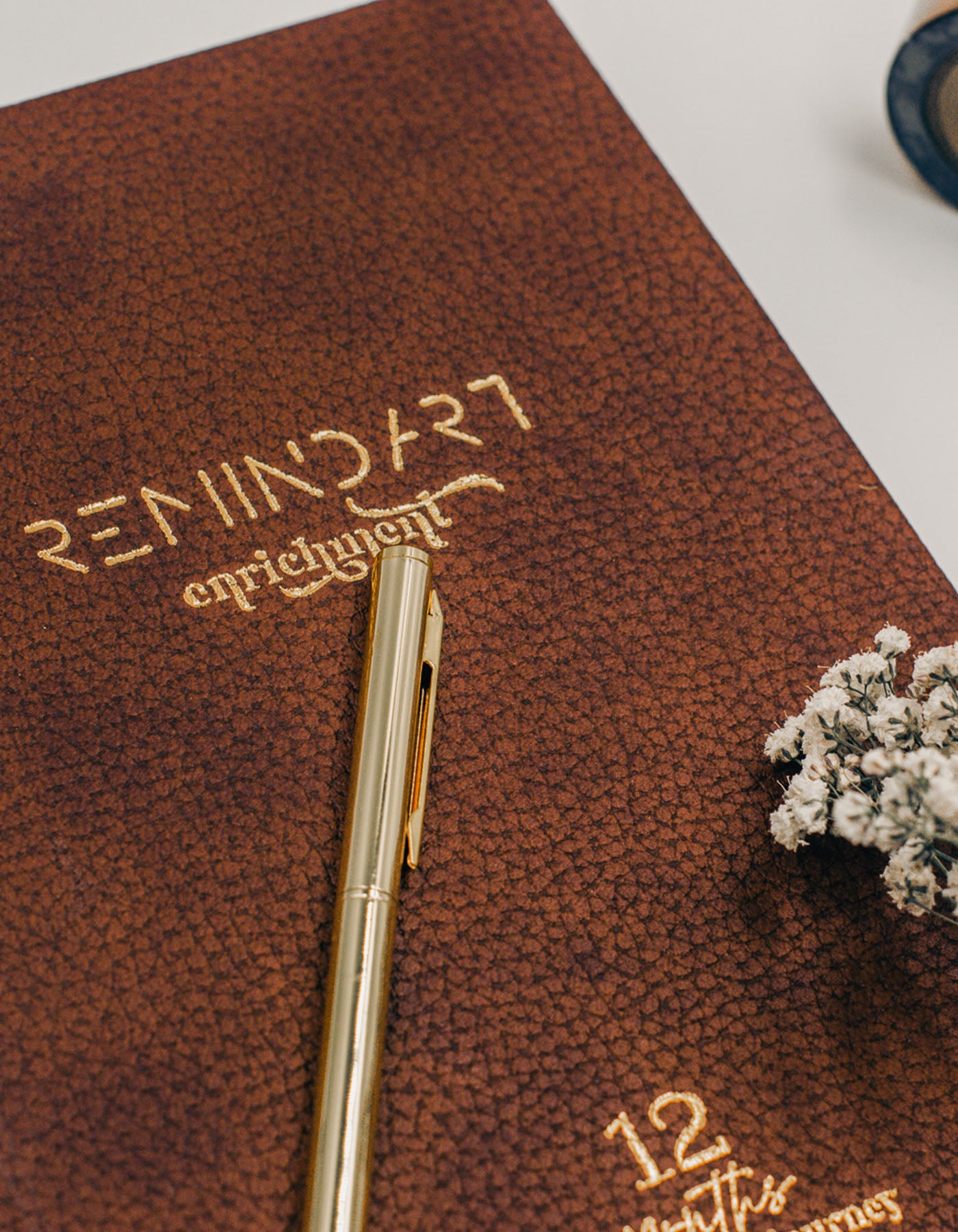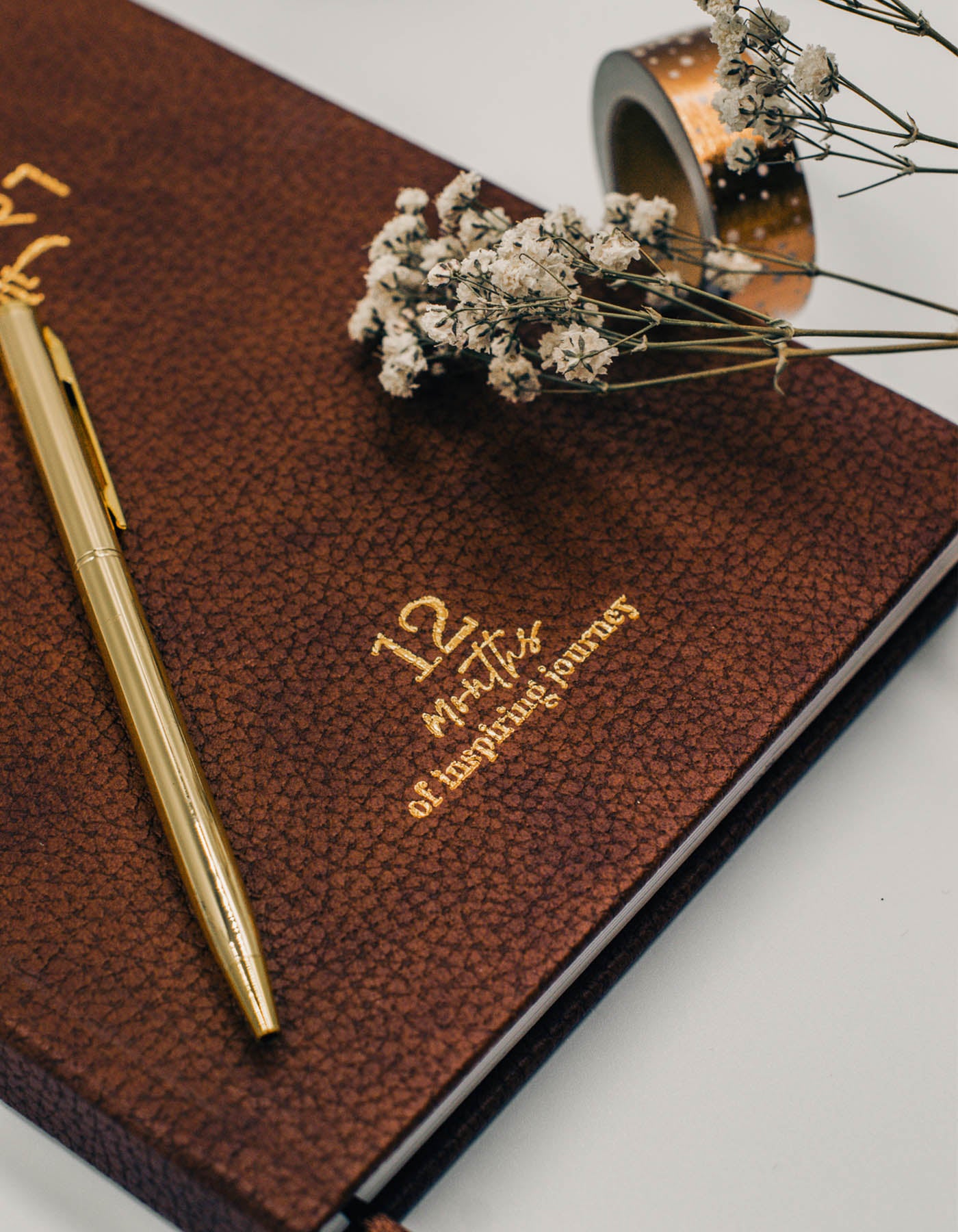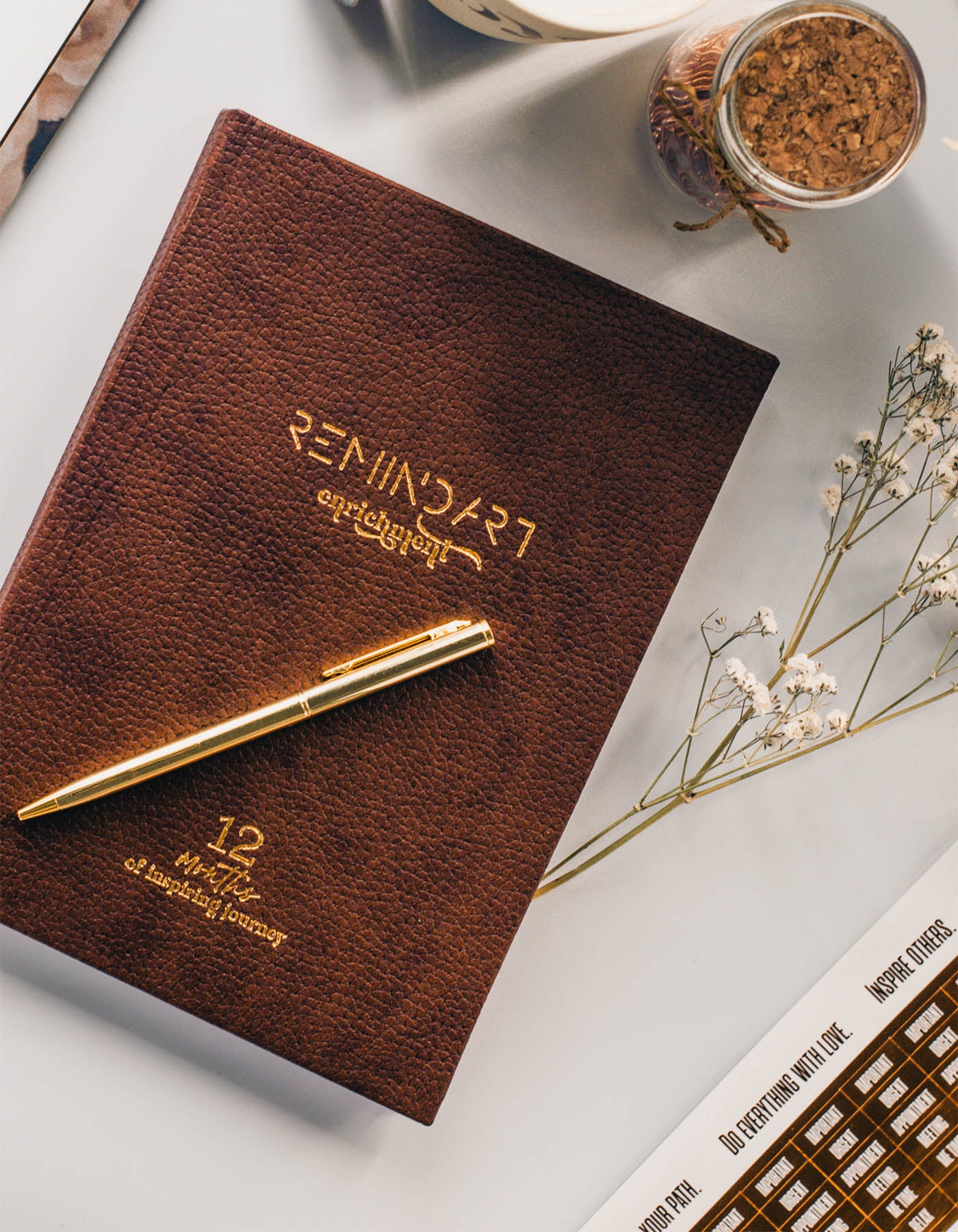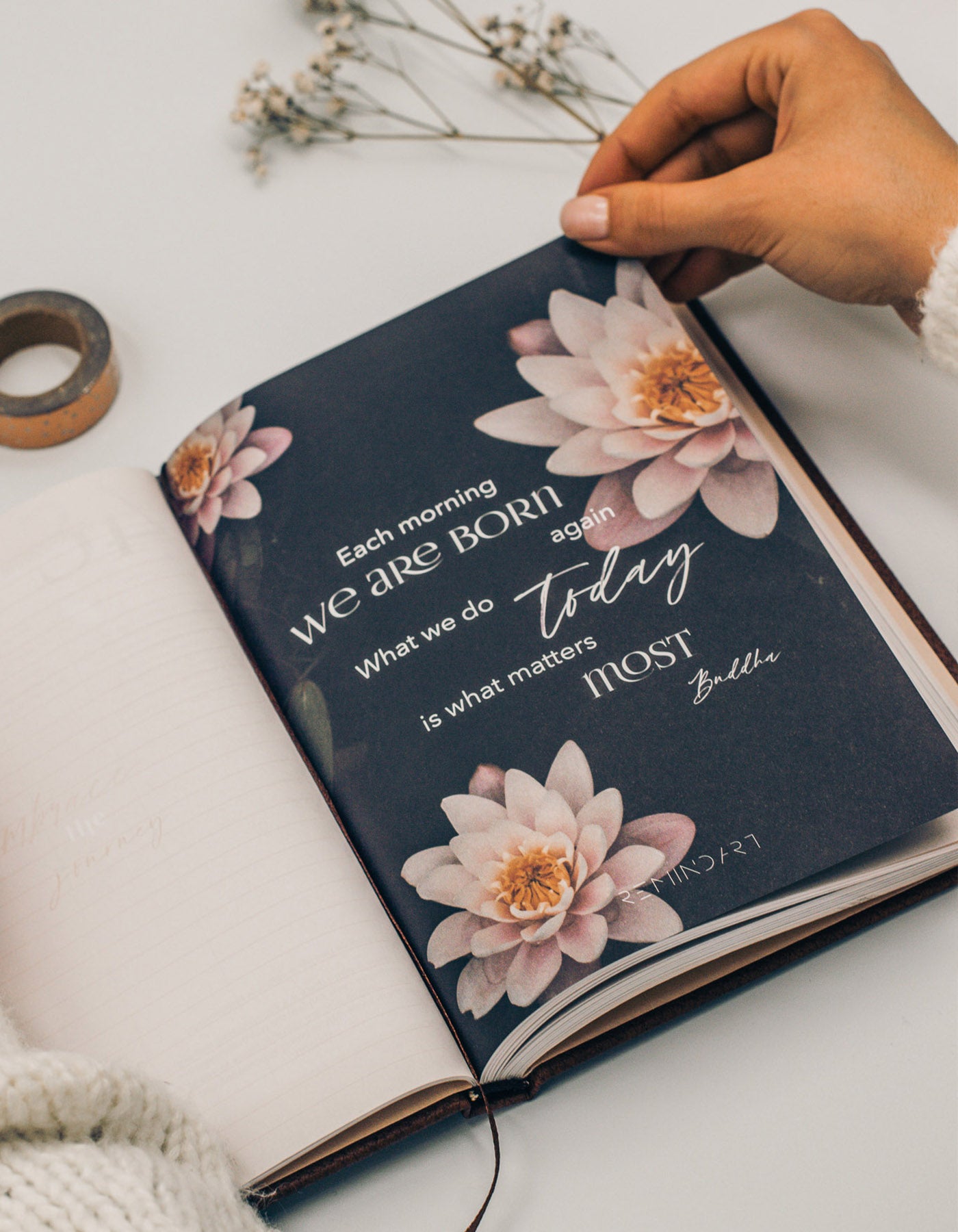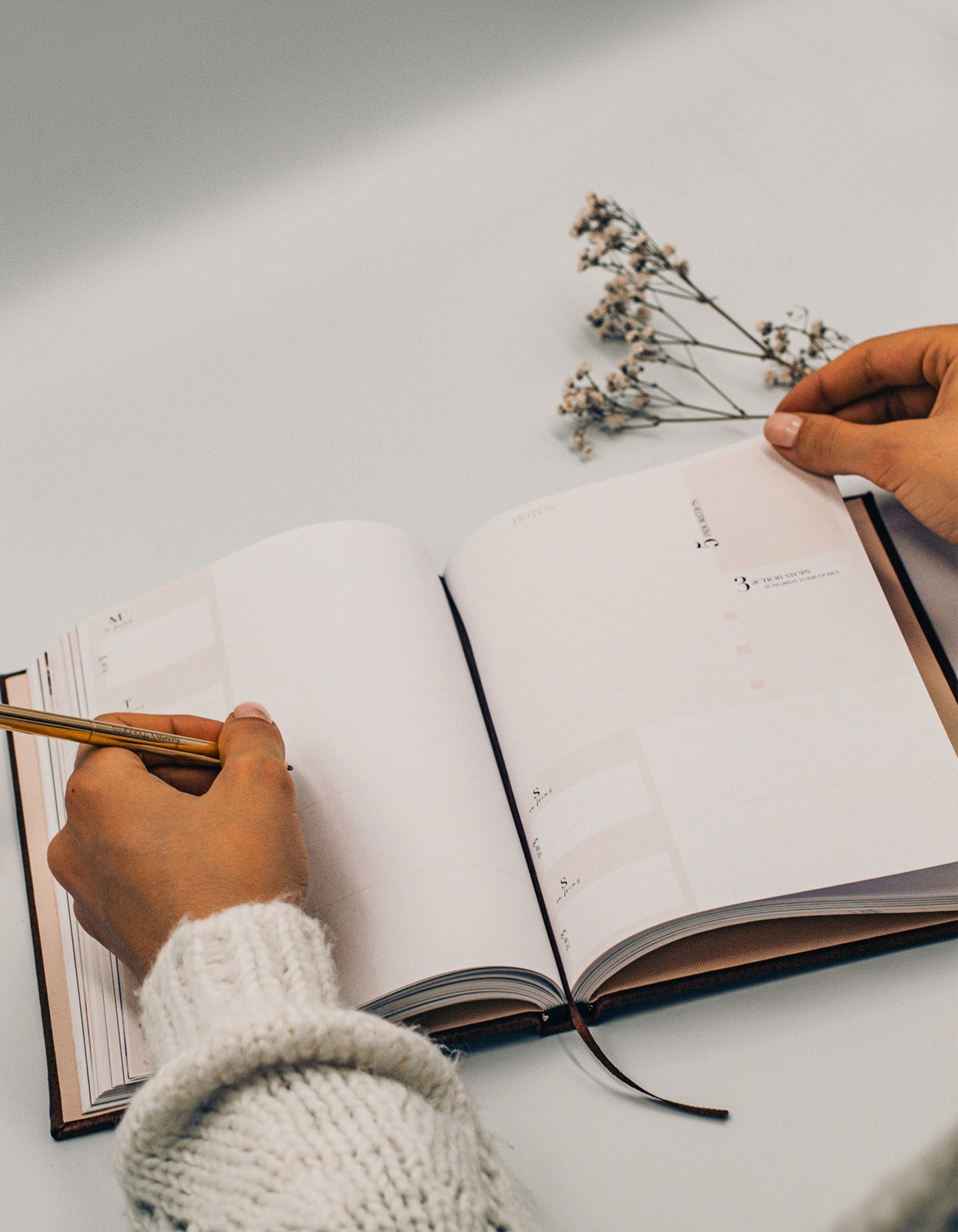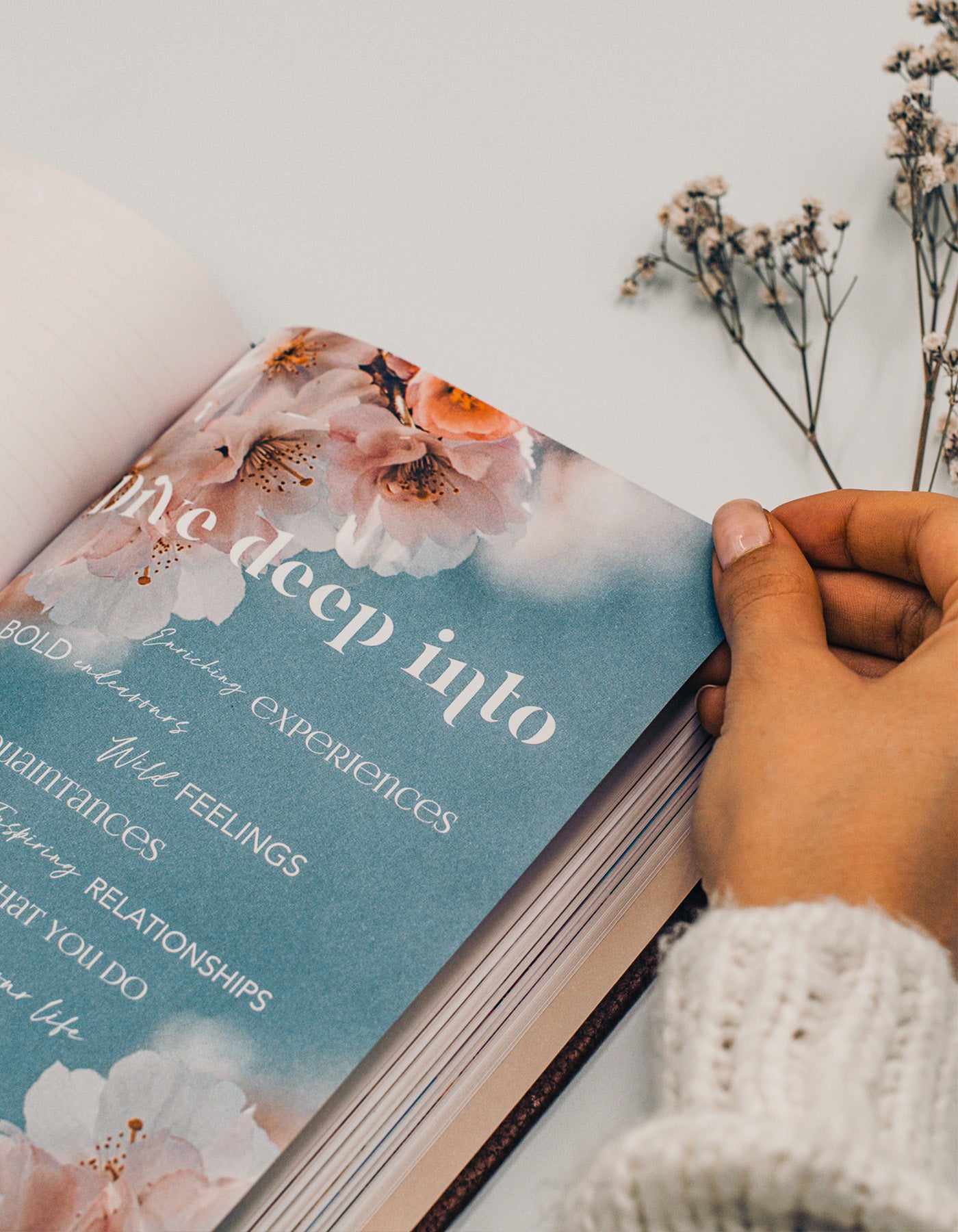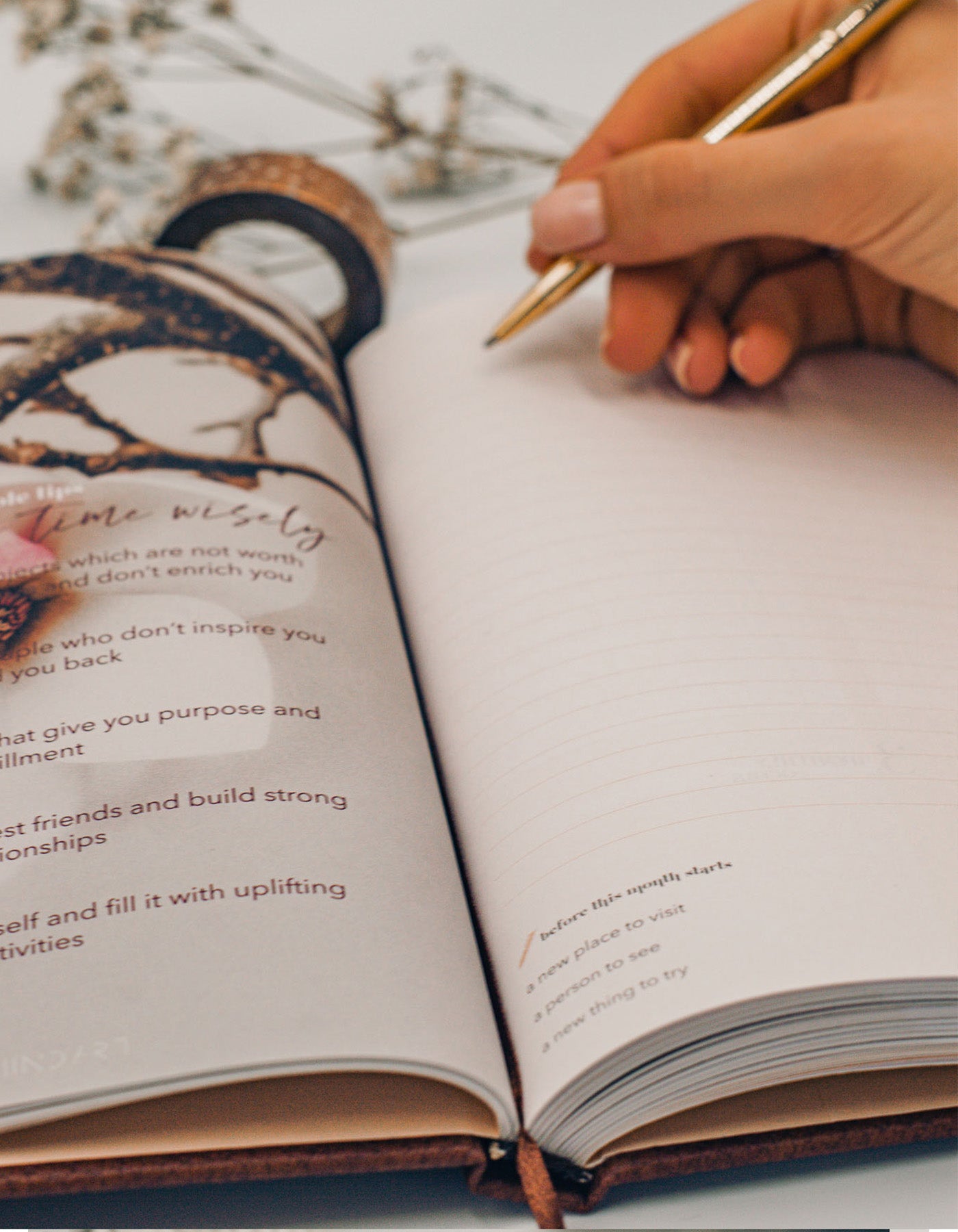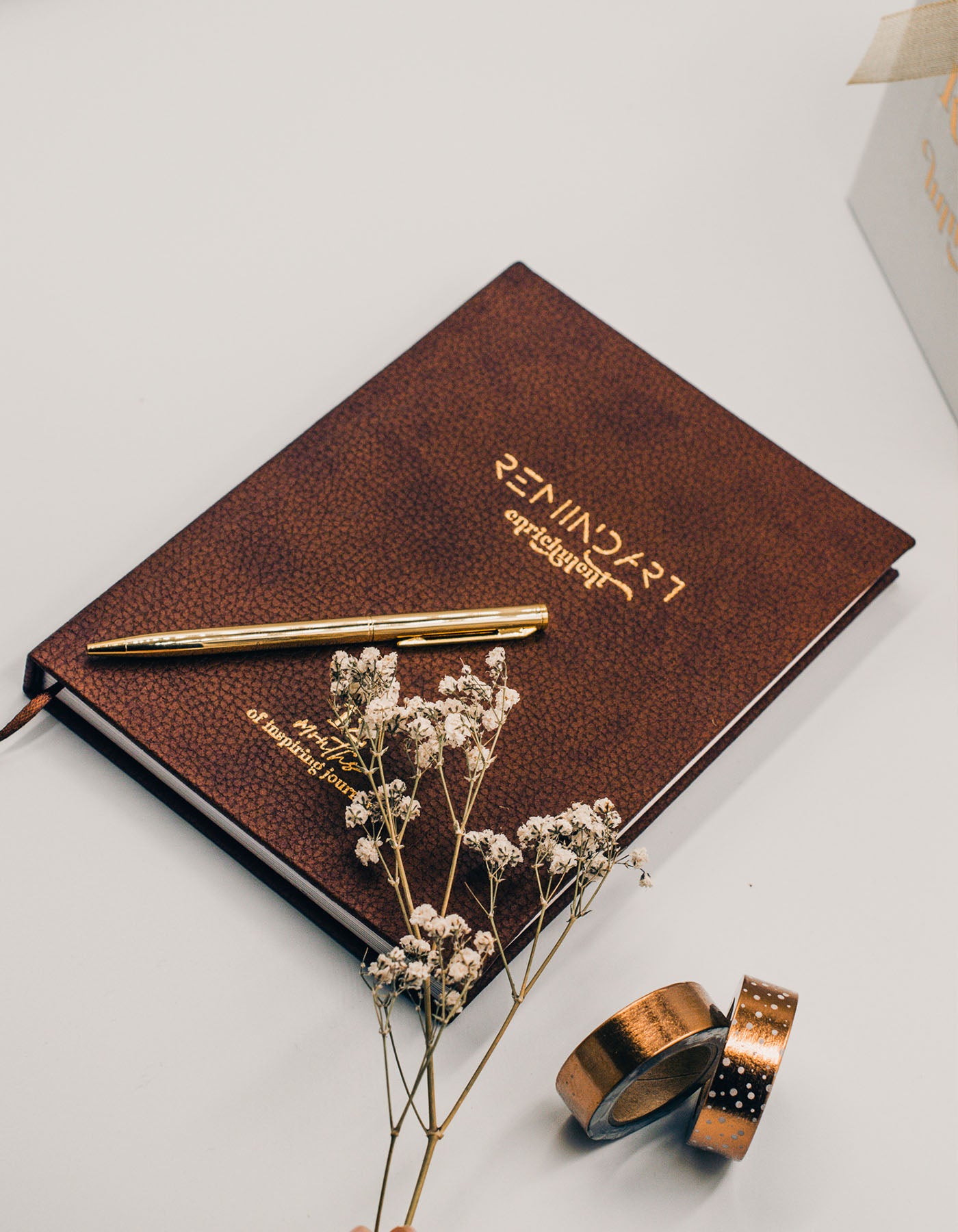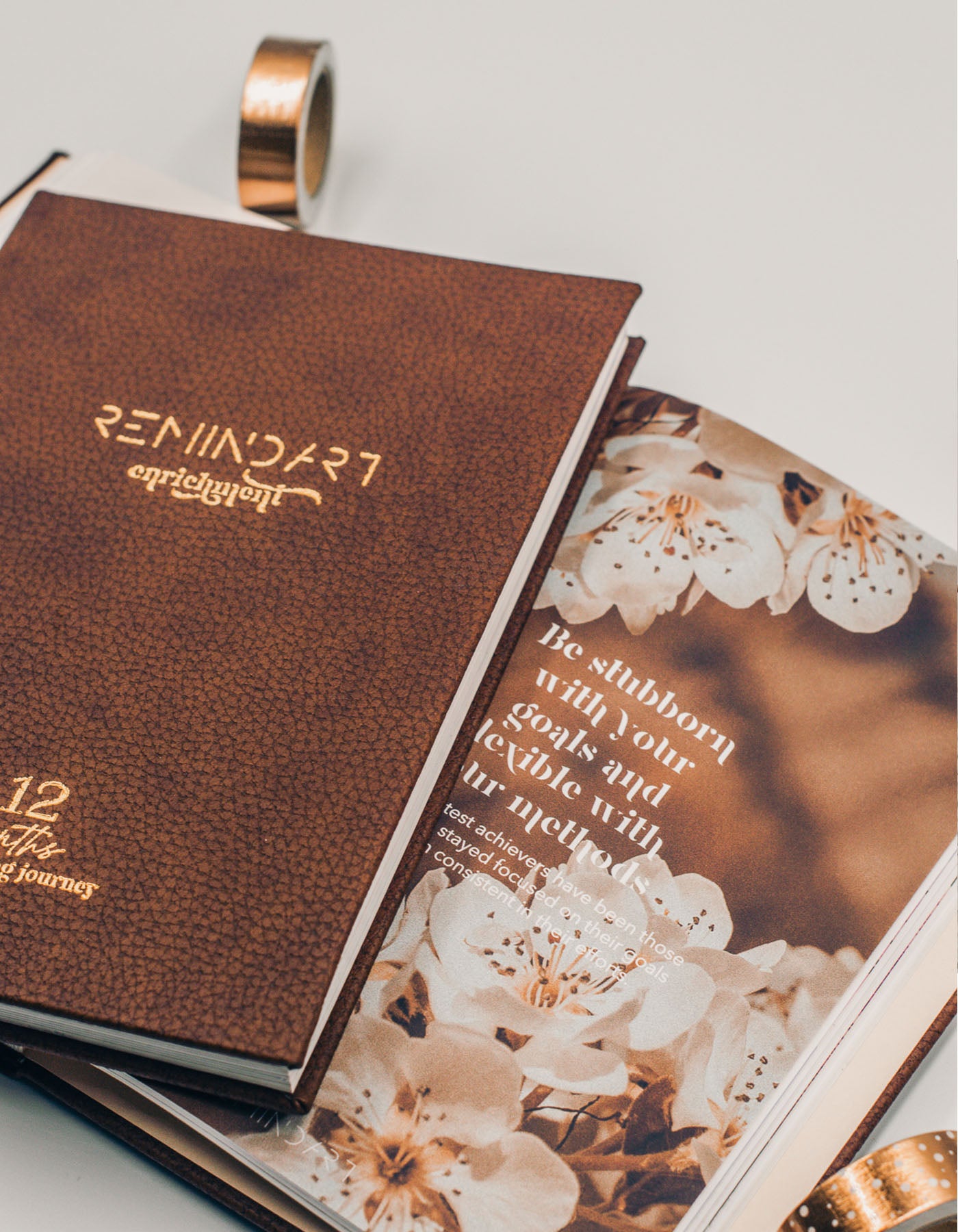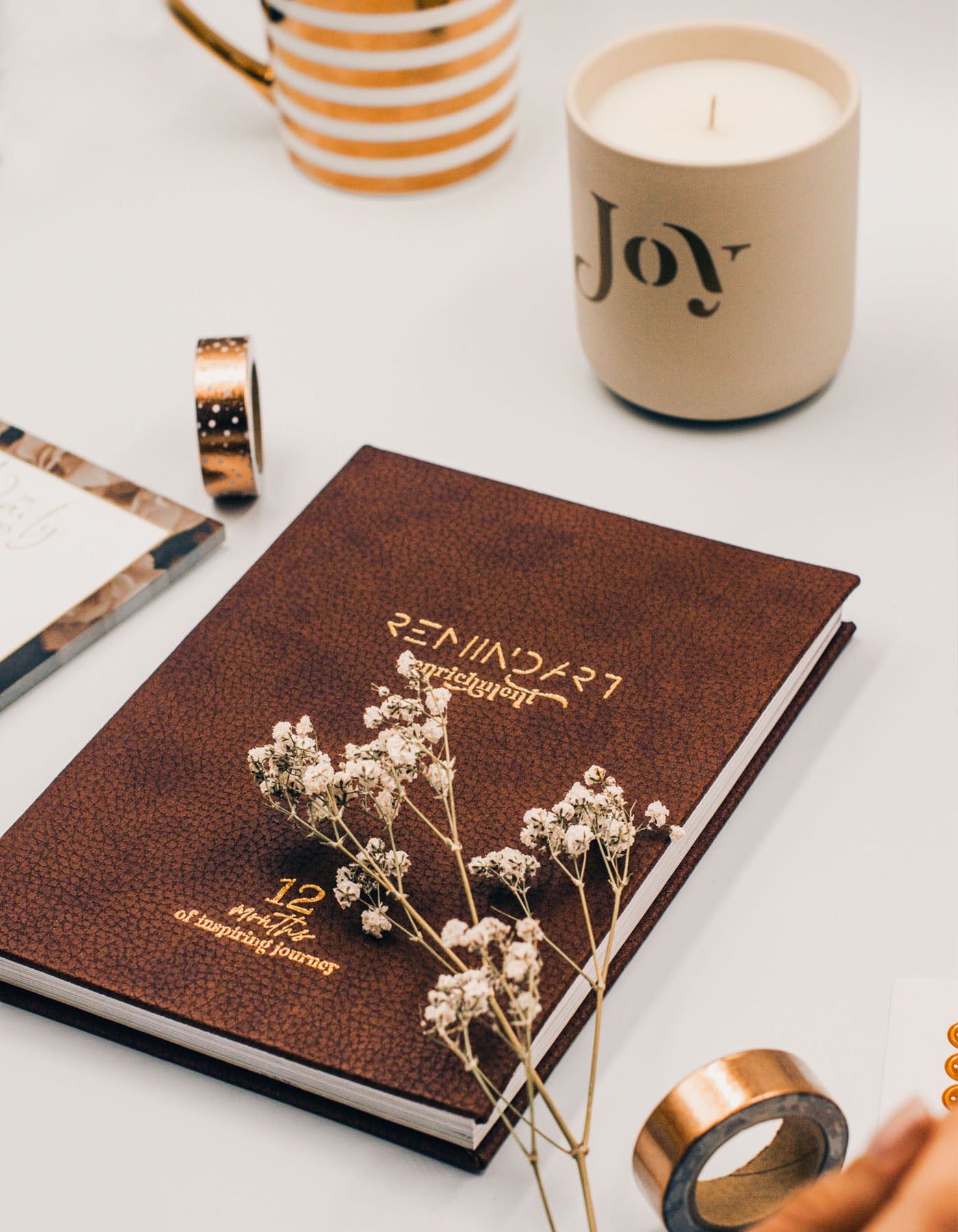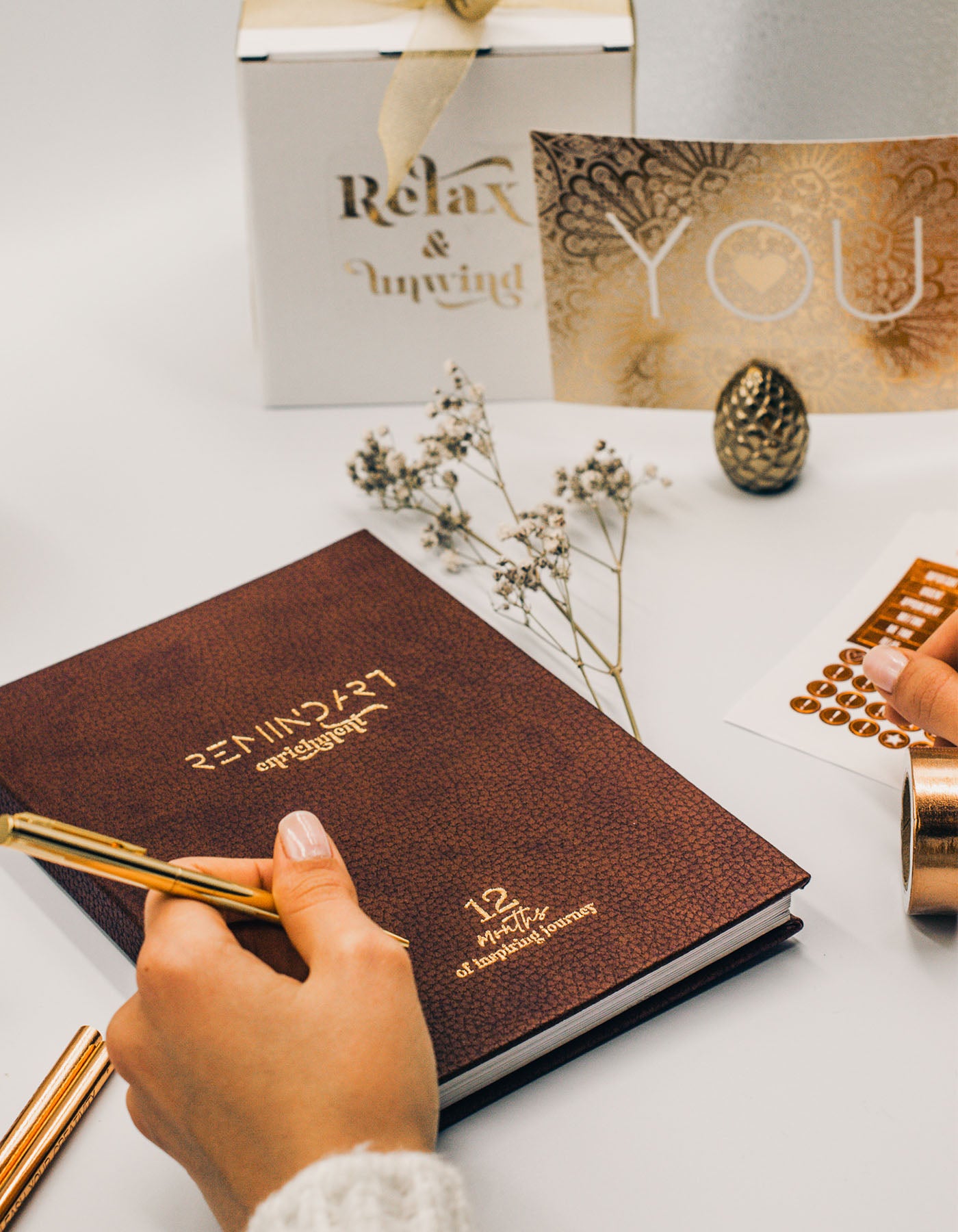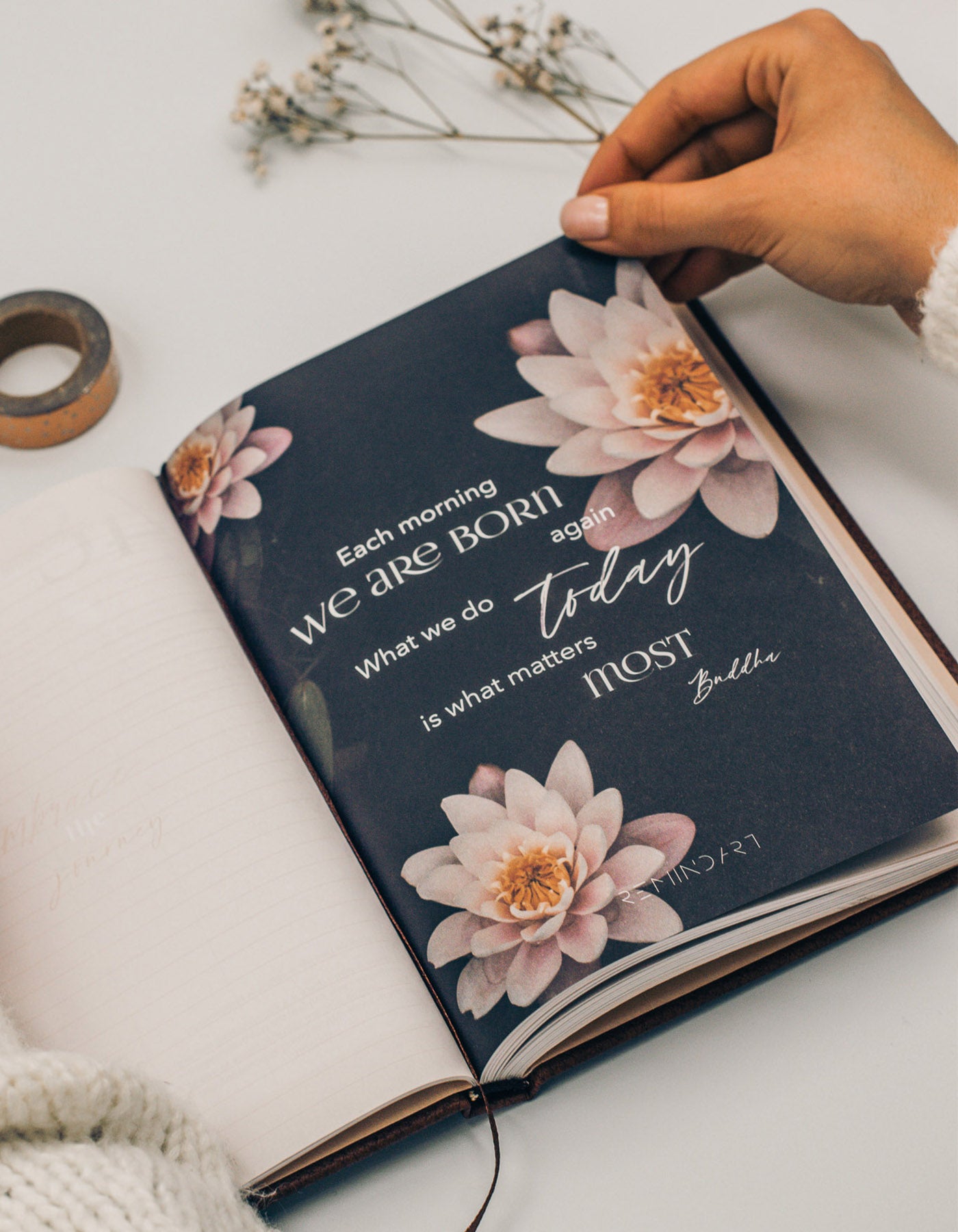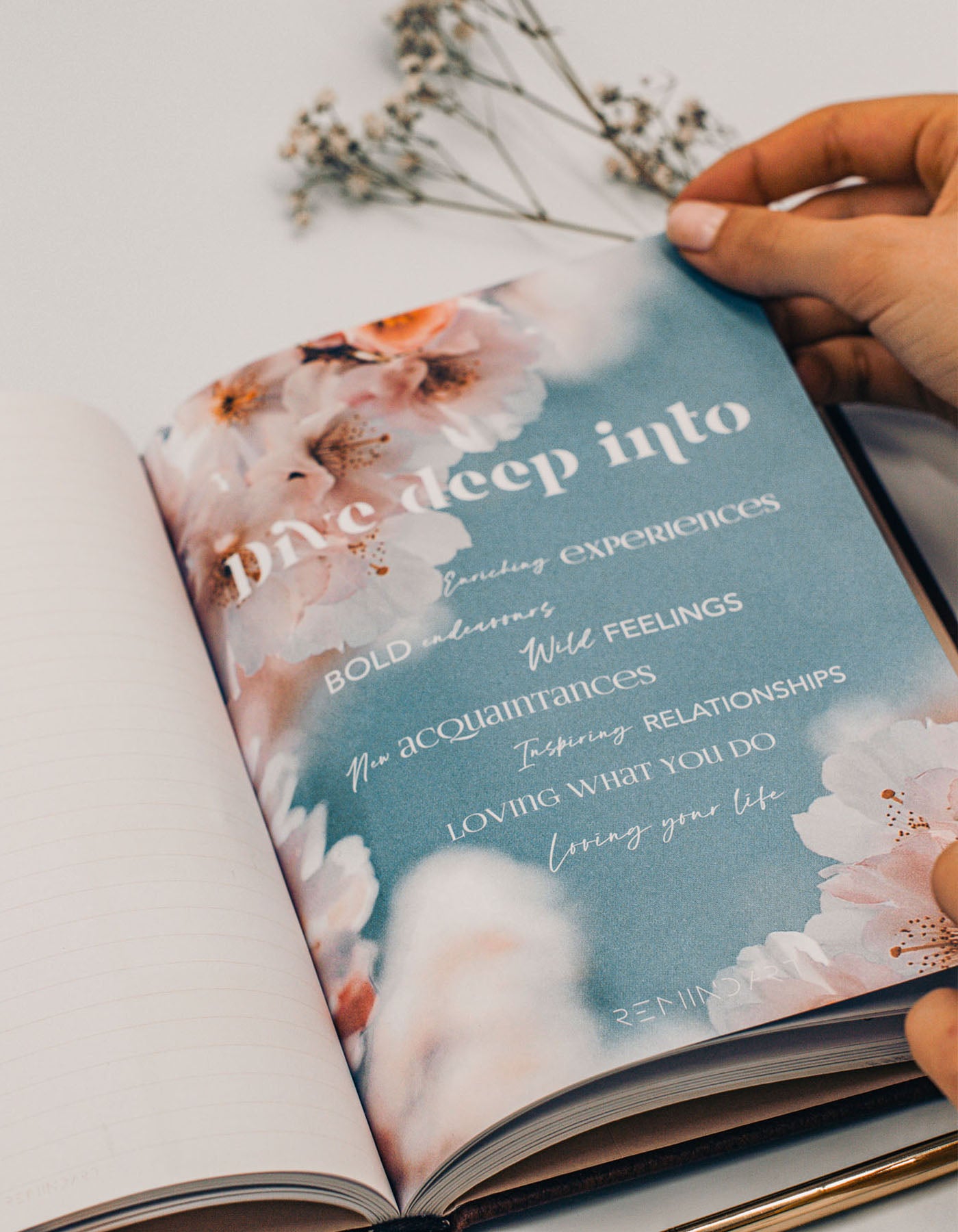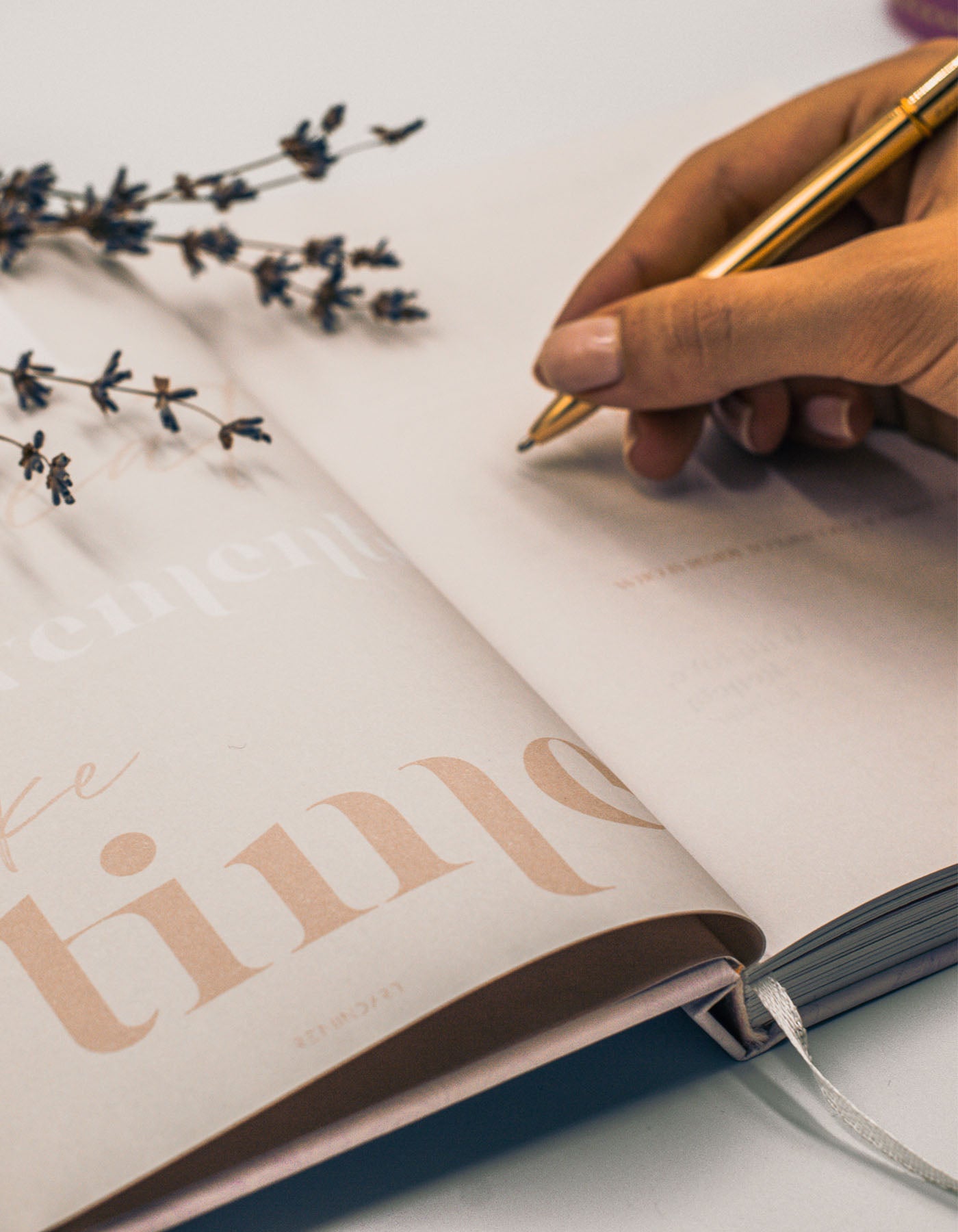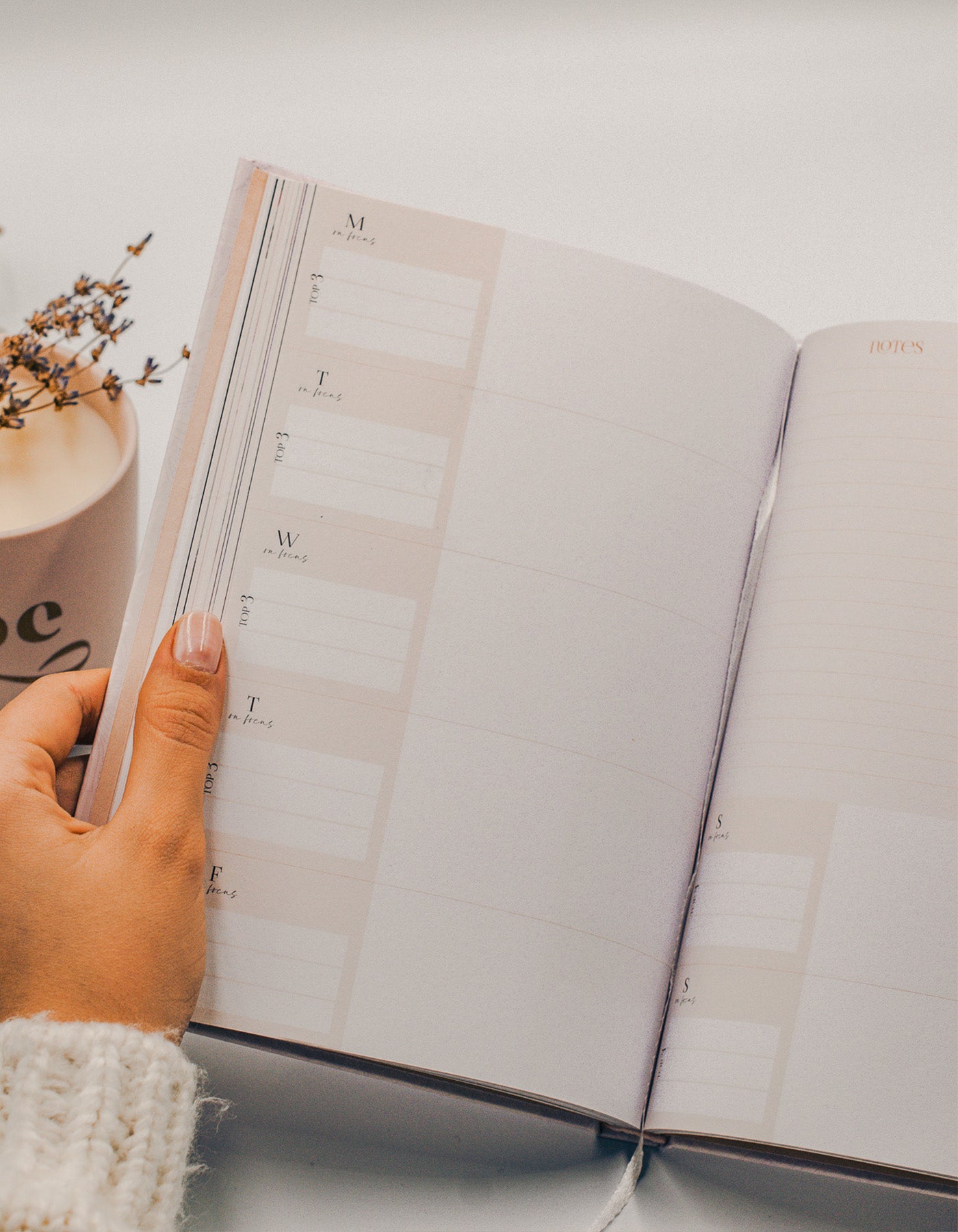 Planner Enrichment Dark Elegance
€19.95
Regular price
€24.90
Subscription • Save
Light, beautiful and meaningful A5 planner that will enrich your days. 
12 months of an inspiring journey | 4 weekly spreads per month 
You are looking at one of our most special products – REMINDART planner Enrichment. It is created with so much love and passion and we believe it will uplift you just as much as it inspires too. REMINDART planner Enrichment is filled with powerful reminders, practical ideas and a good amount of space for your goals, schedule and tasks. Combining all those features with the elegant & light design is what creates the magic.
The REMINDART planner Enrichment is not a typical planner, it is full of powerful reminders, practical ideas and a good amount of space for your goals, schedule and tasks.
 ♥ Mistakes happen, embrace them! ♥
Due to a printing mistake in the sixth month of this edition (3 weekly spreads missing), we will gift 2 special weekly gold stickers that can help! Thank you for your unconditional support! 
Enrichment Journey

The planner also includes a special Enrichment Journey challenge which is made to let you see yourself in the bigger picture of life. It has the purpose to guide you how to explore more about yourself and to keep you focused on what matters. The Enrichment journey focuses on five areas – Key Goals, Body, Soul, Relationships and Reflection

~ Resilient and high-quality cover with gold foil that is built to last for continuous use throughout the year. Once you touch it, the soft and gentle feeling will not let you leave your thoughts for later.

~ Weekly undated planner that you can start any month of the year. You can jump into it whenever you feel ready. All you need is an open mind, a desire to try new things and awareness that you can improve your performance with commitment and effort.

~ Comes in a beautiful packaging sleeve that matches the cover.


Planner Enrichment Dark Elegance
€19.95
Regular price
€24.90
Deep Cocoa shades on vegan leather
& гравирани златни детайли



Открий красотата в планирането с планери от REMINDART
виж всички планери


FREE SHIPPING IN EUROPE
On all orders above €80


SECURE CHECKOUT
100% Secure Card payments processed by Stripe


100% PROTECTION
Enabled SSL Certificate


QUALITY SERVICE, LOVE AND DEDICATION
to every order
Change Your Perspective:
5 Secrets Shared by Motivational Gurus
In our latest idea curation session on our REMINDART blog, we are bringing you the Top 5 Secrets for transforming one's life shared by the world's most successful people and motivational gurus.