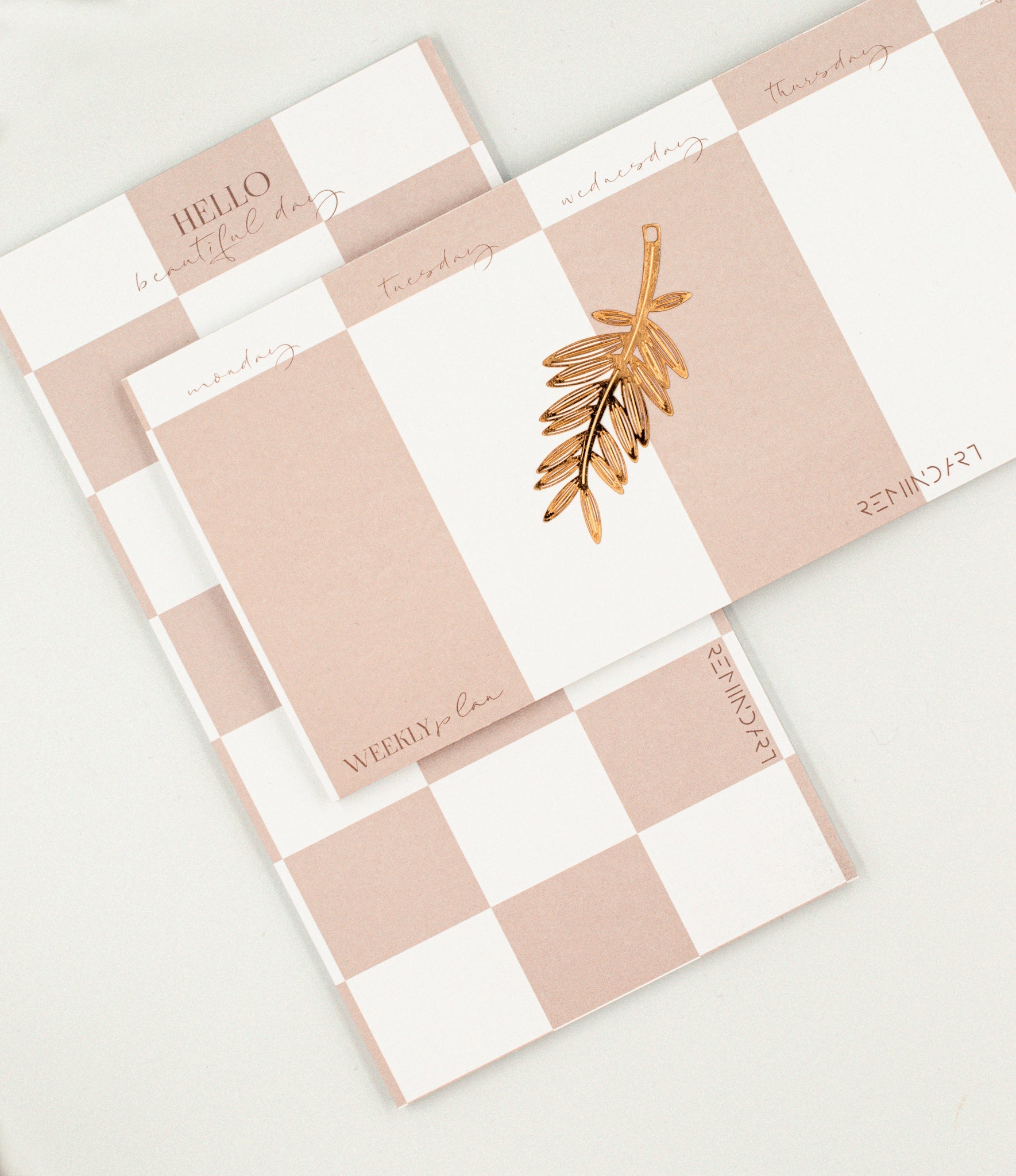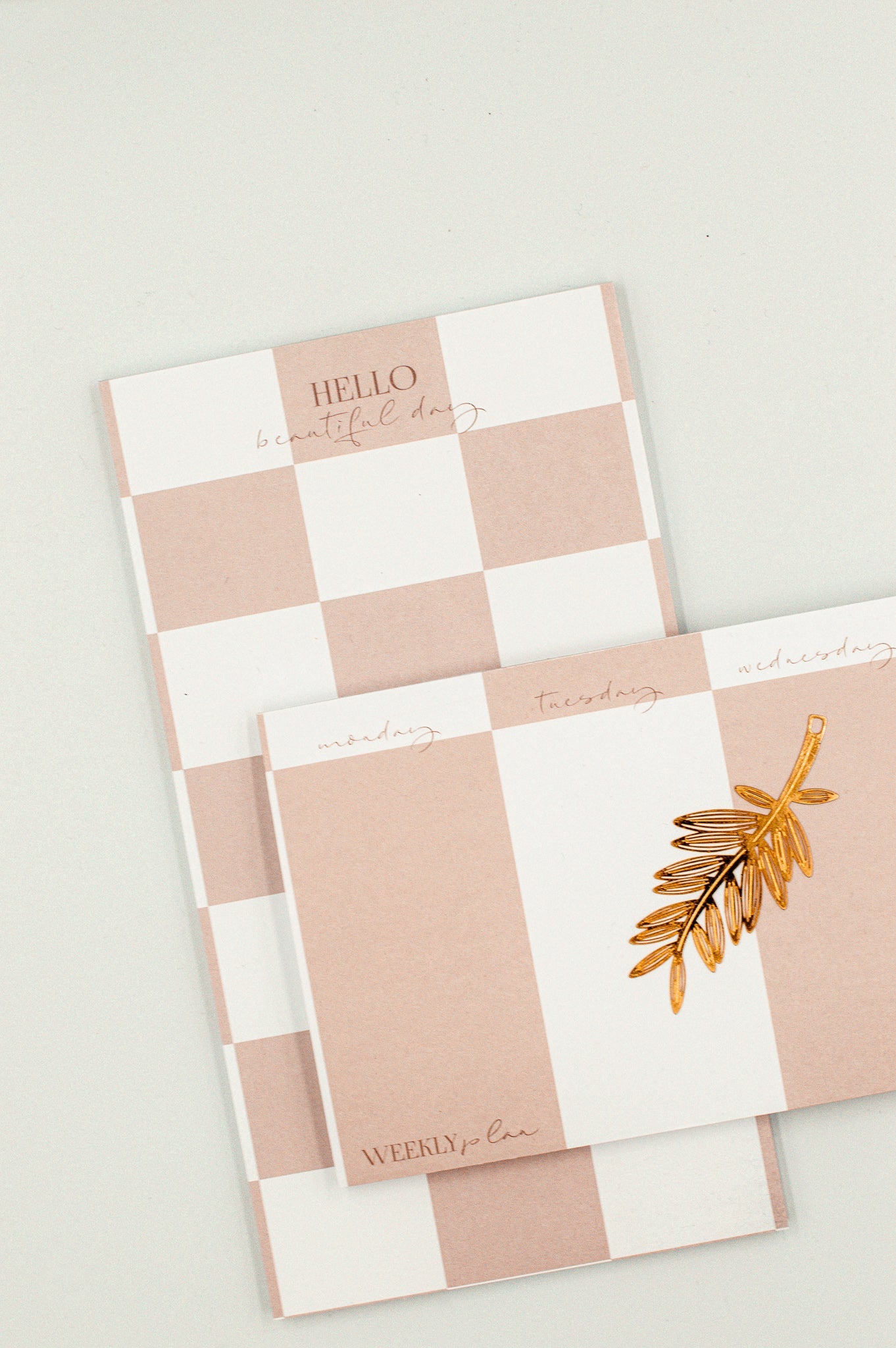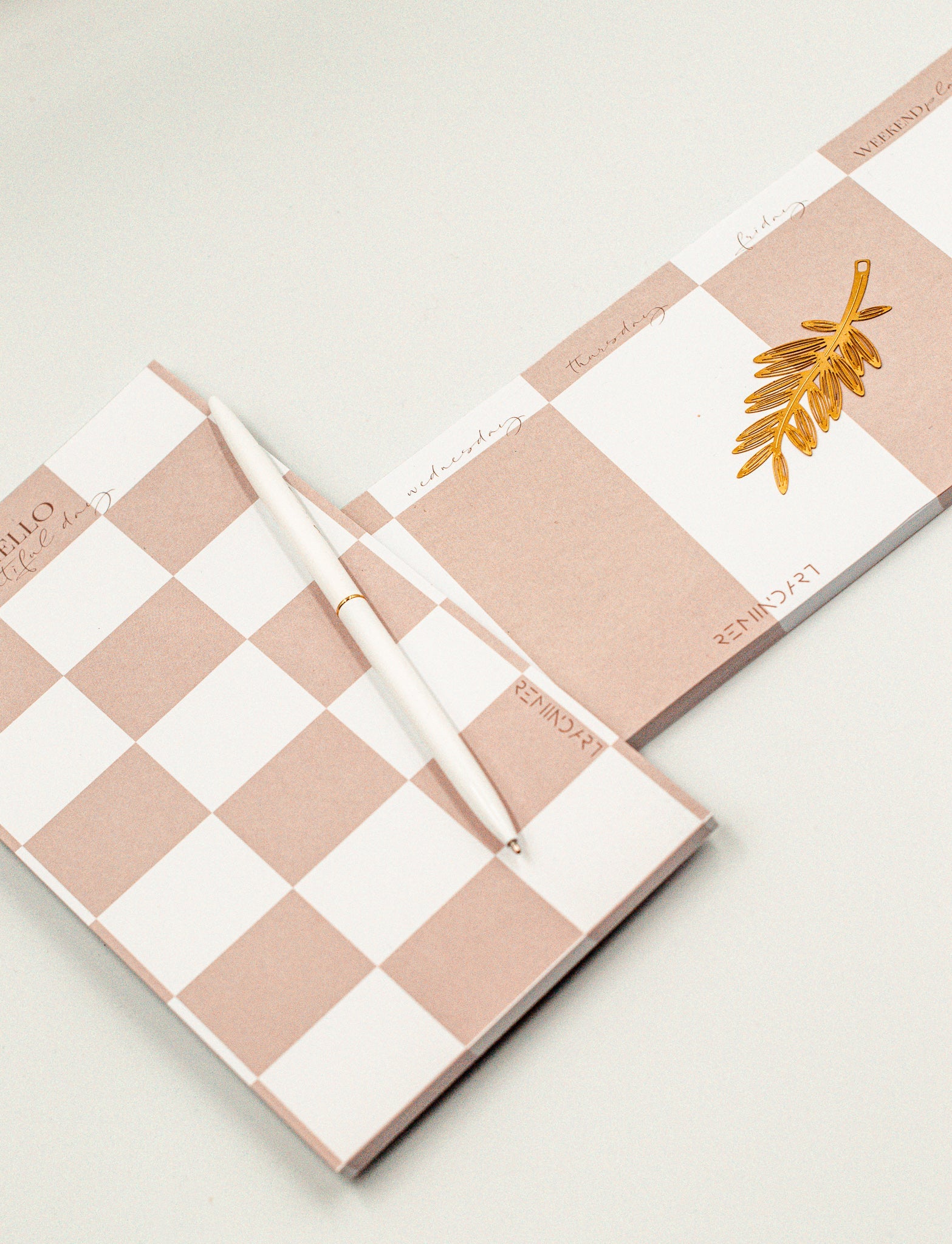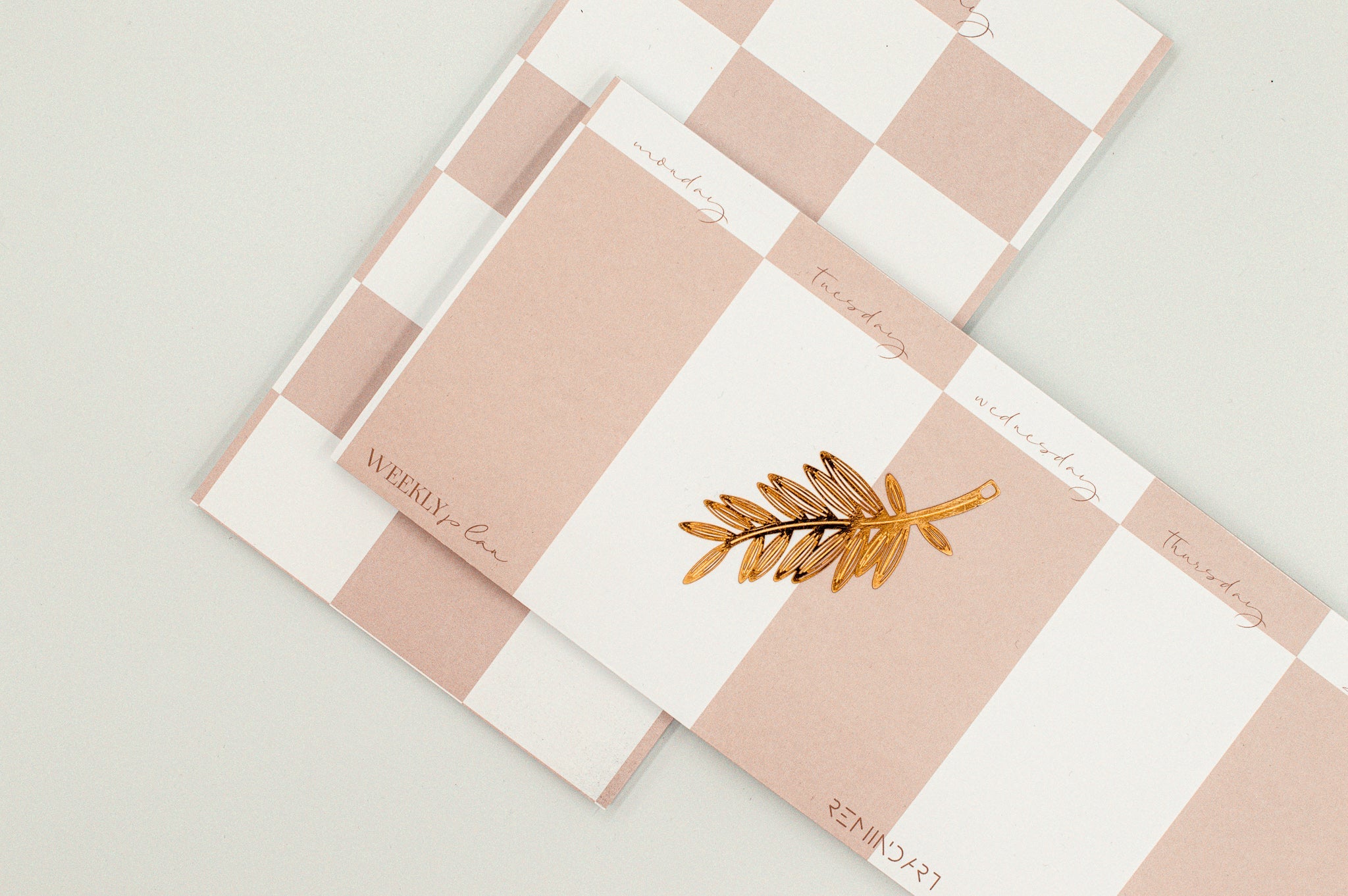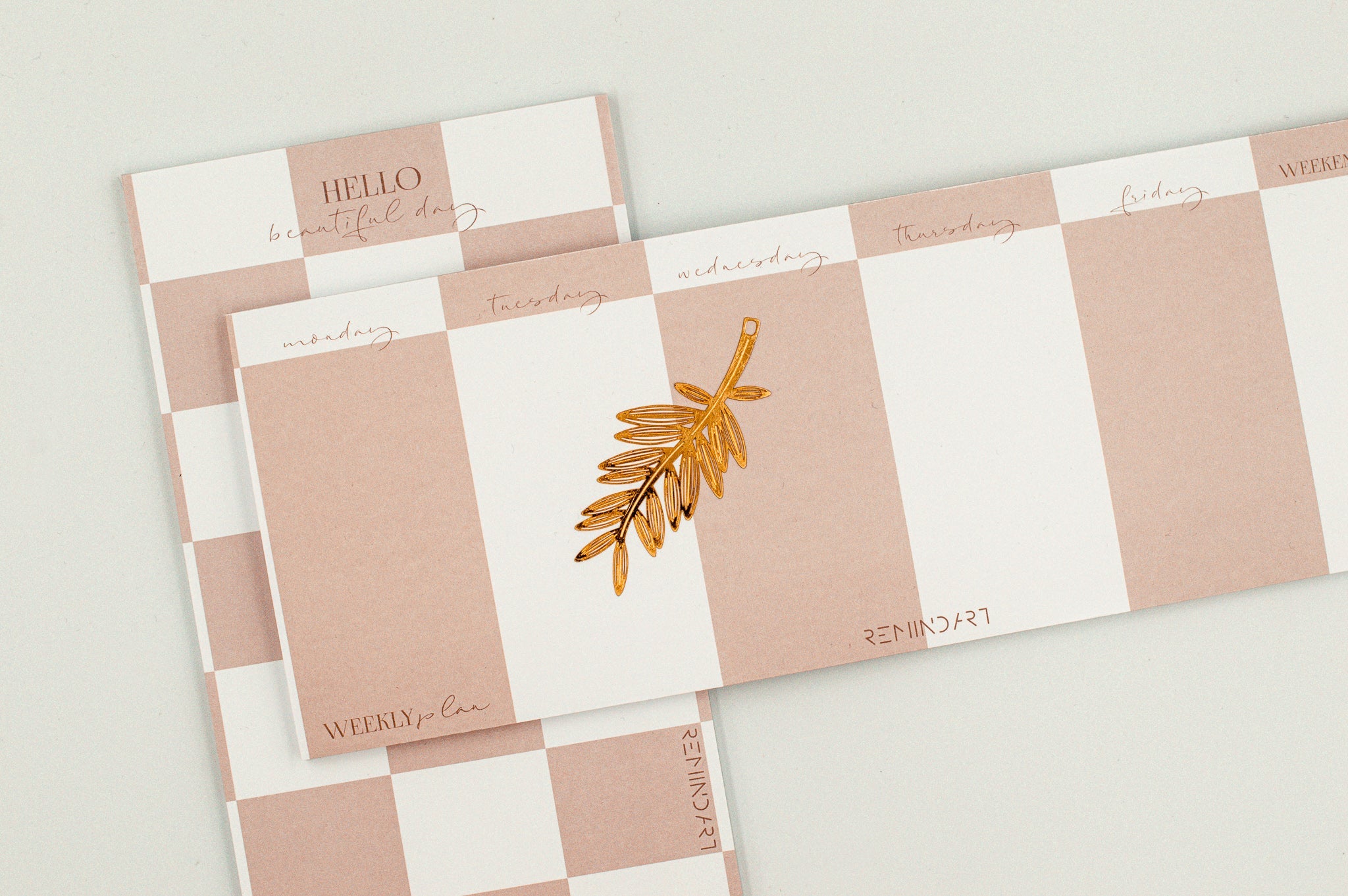 Set Notepad HELLO & Weekly notepad
T A K E   N O T E S   W I T H   L O V E
Get rid of all your thoughts. Connect to your body and listen to your soul. Take a pen and express what they are telling you. Let your mind be the architecture to link these two sources and start creating fiercely. Create your meaningful and personal set of priorities you want to follow.
Why take notes on REMINDART elegant notebooks, notepads and deskpads? Since you are here, we believe that the answer to this question is that not only you enjoy taking better notes but also fall in love with the design of the products. Explore our elegant collection of purposefully designed paper products.
D E S C R I P T I O N

Notepad 21cm x 11,5 cm in pink
Notepad 10,5cm x 29,7 cm in pink
50 sheets
Set Notepad HELLO & Weekly notepad


FREE SHIPPING IN EUROPE
On all orders above €80


SECURE CHECKOUT
100% Secure Card payments processed by Stripe


100% PROTECTION
Enabled SSL Certificate


QUALITY SERVICE, LOVE AND DEDICATION
to every order
Change Your Perspective:
5 Secrets Shared by Motivational Gurus
In our latest idea curation session on our REMINDART blog, we are bringing you the Top 5 Secrets for transforming one's life shared by the world's most successful people and motivational gurus.