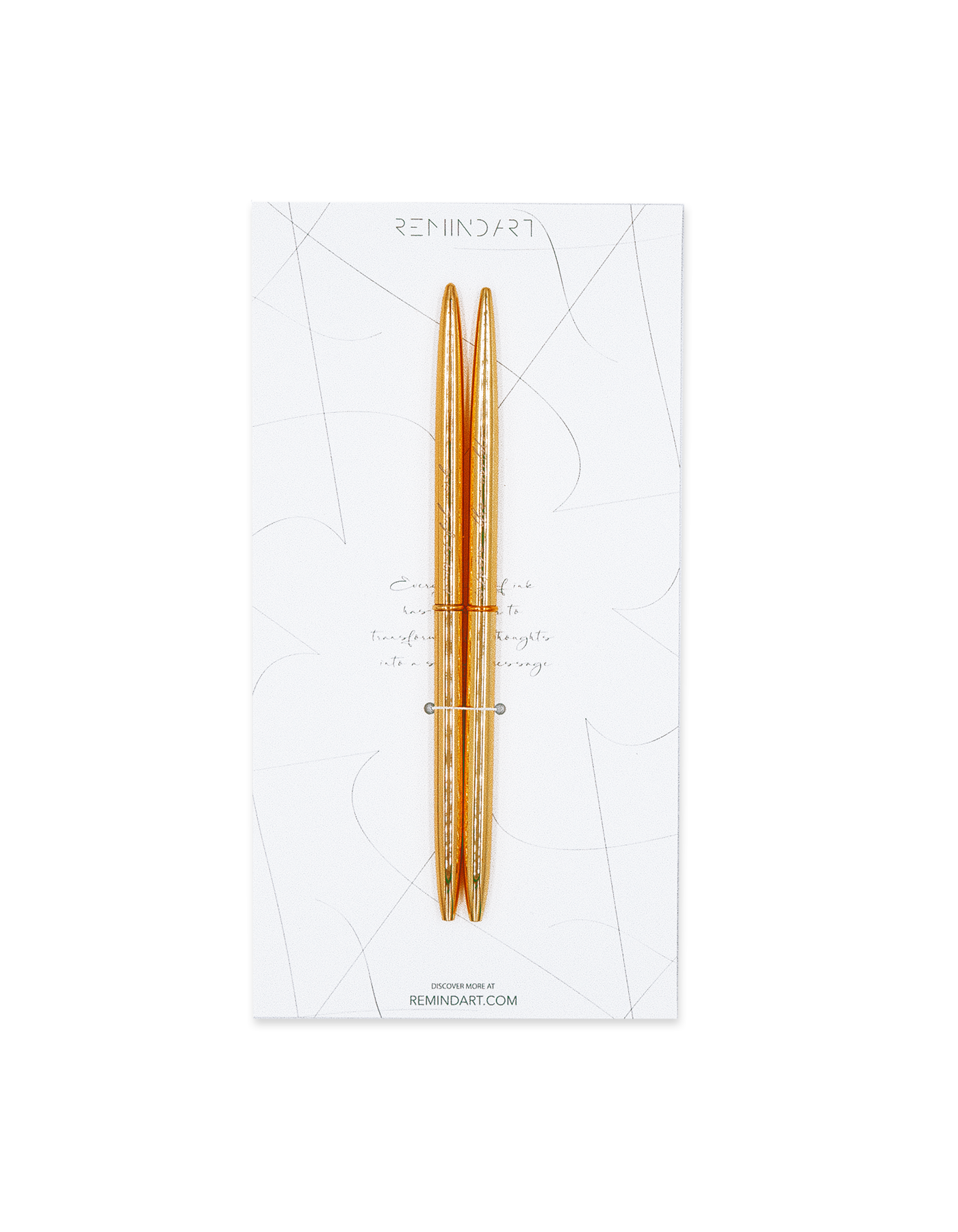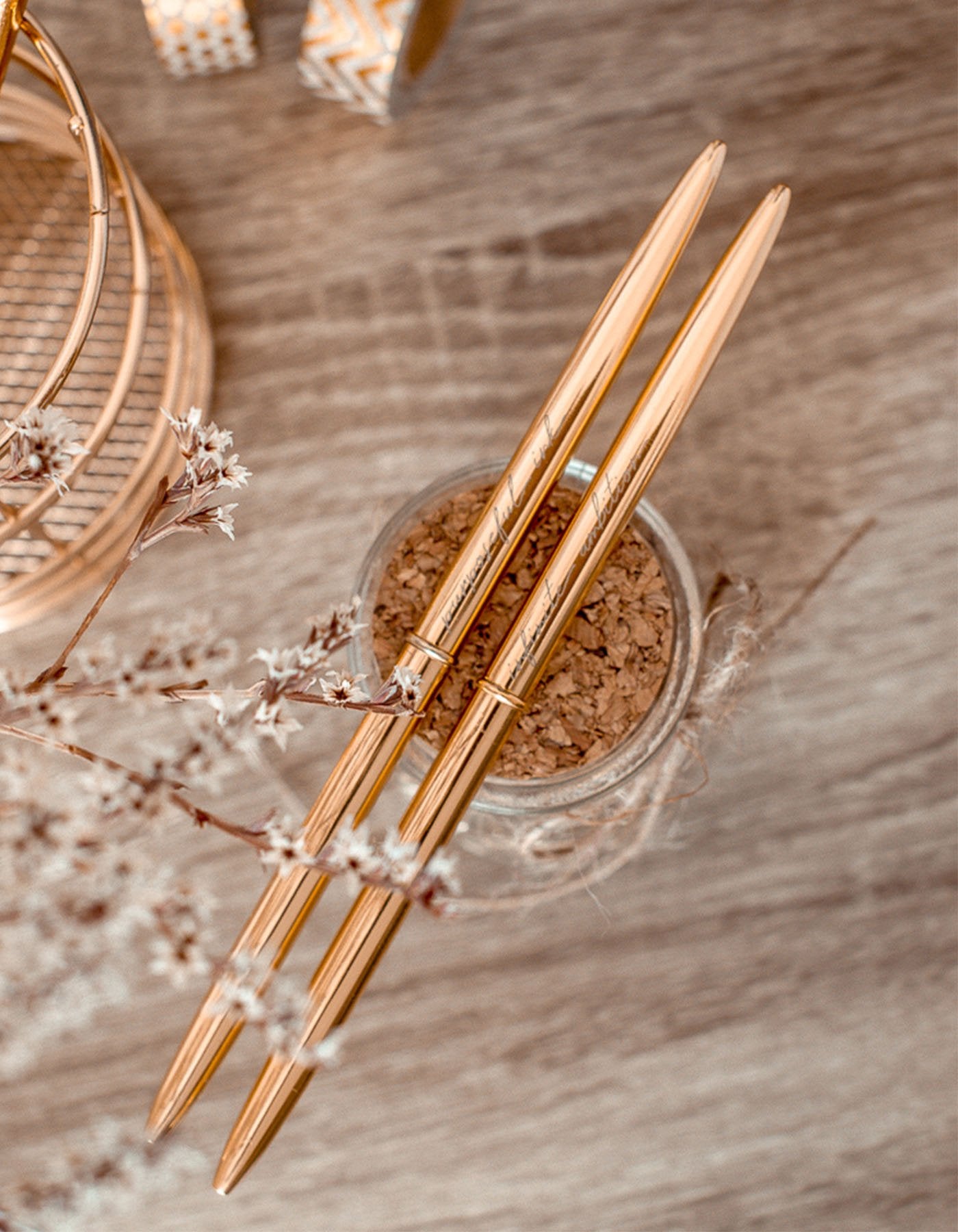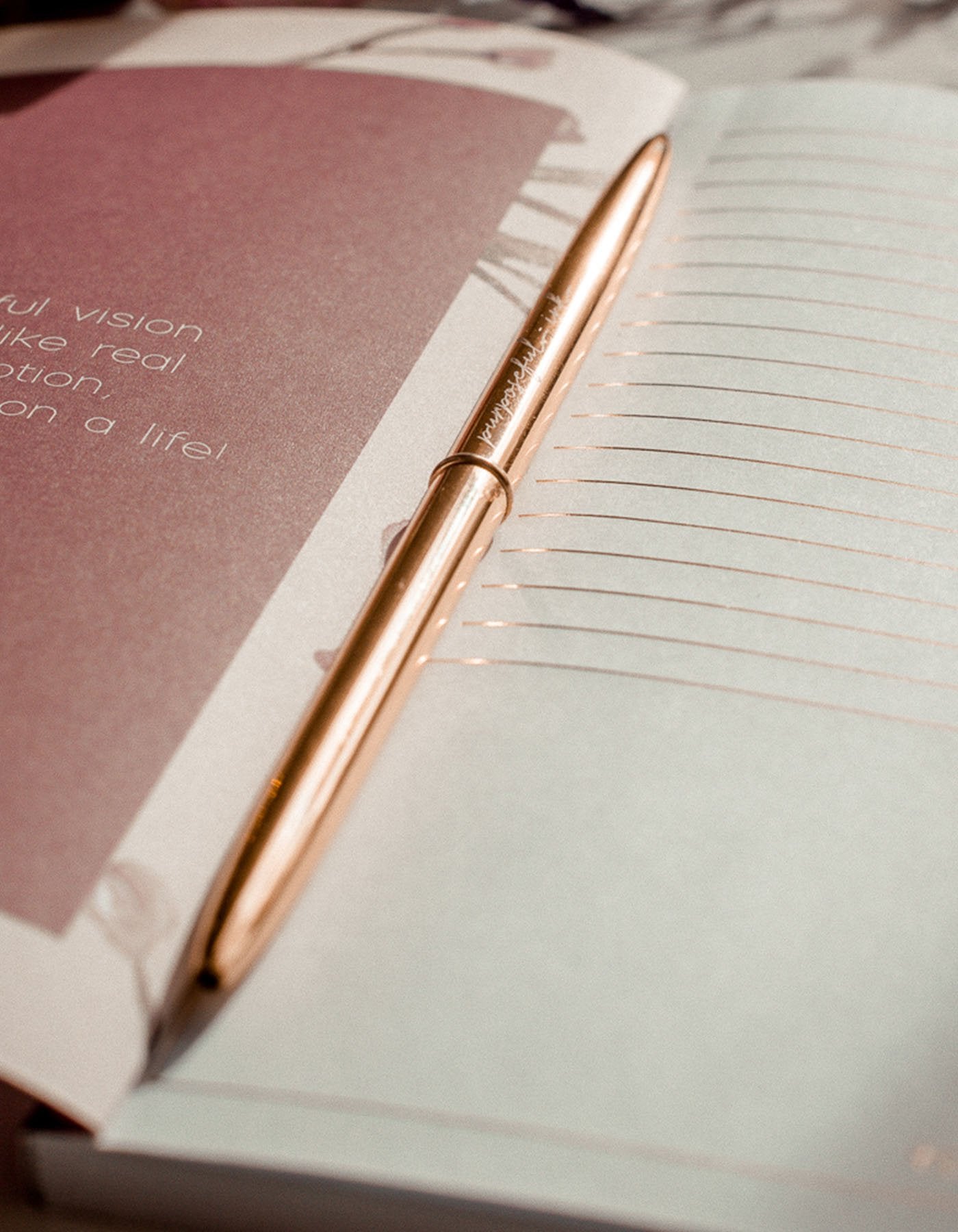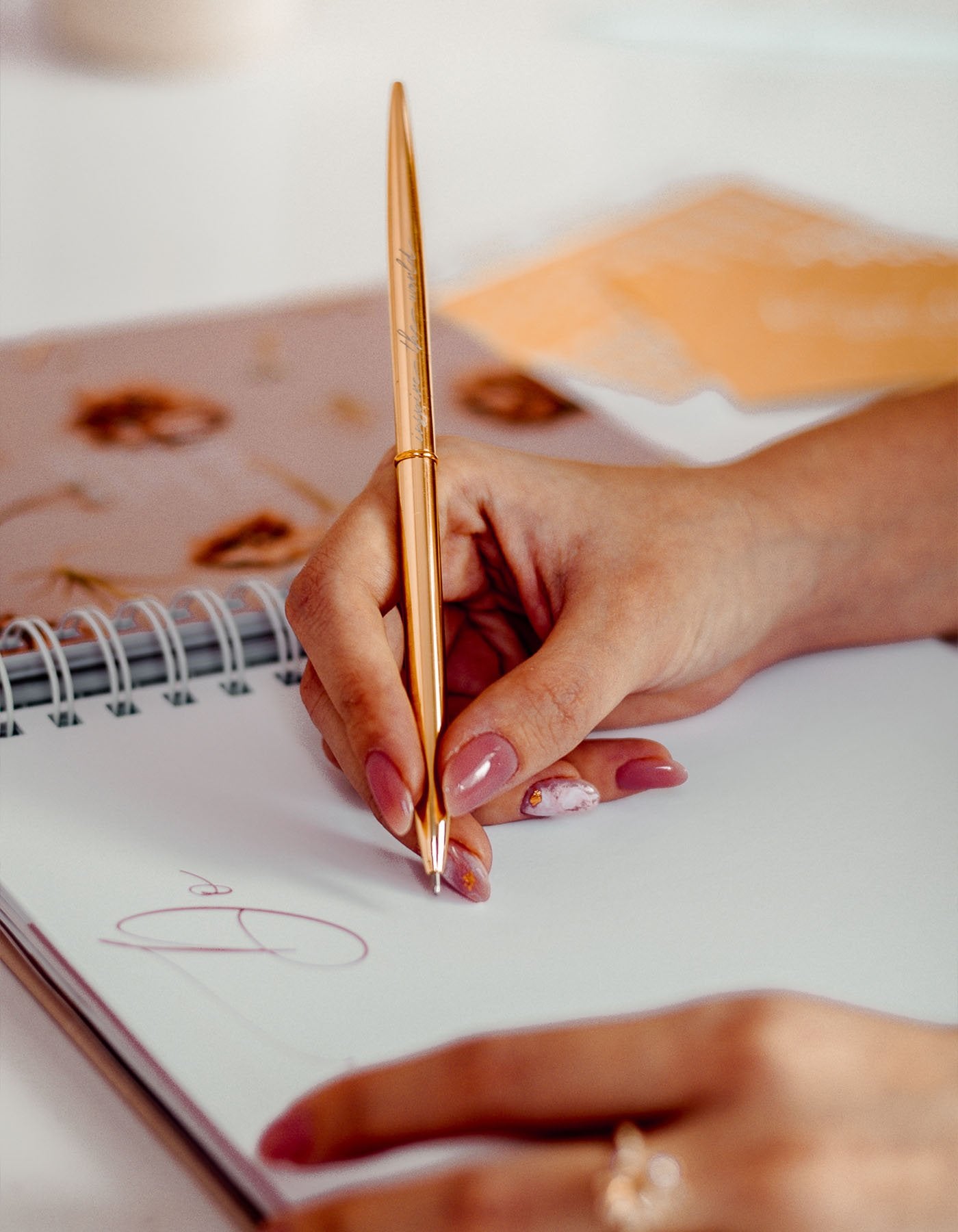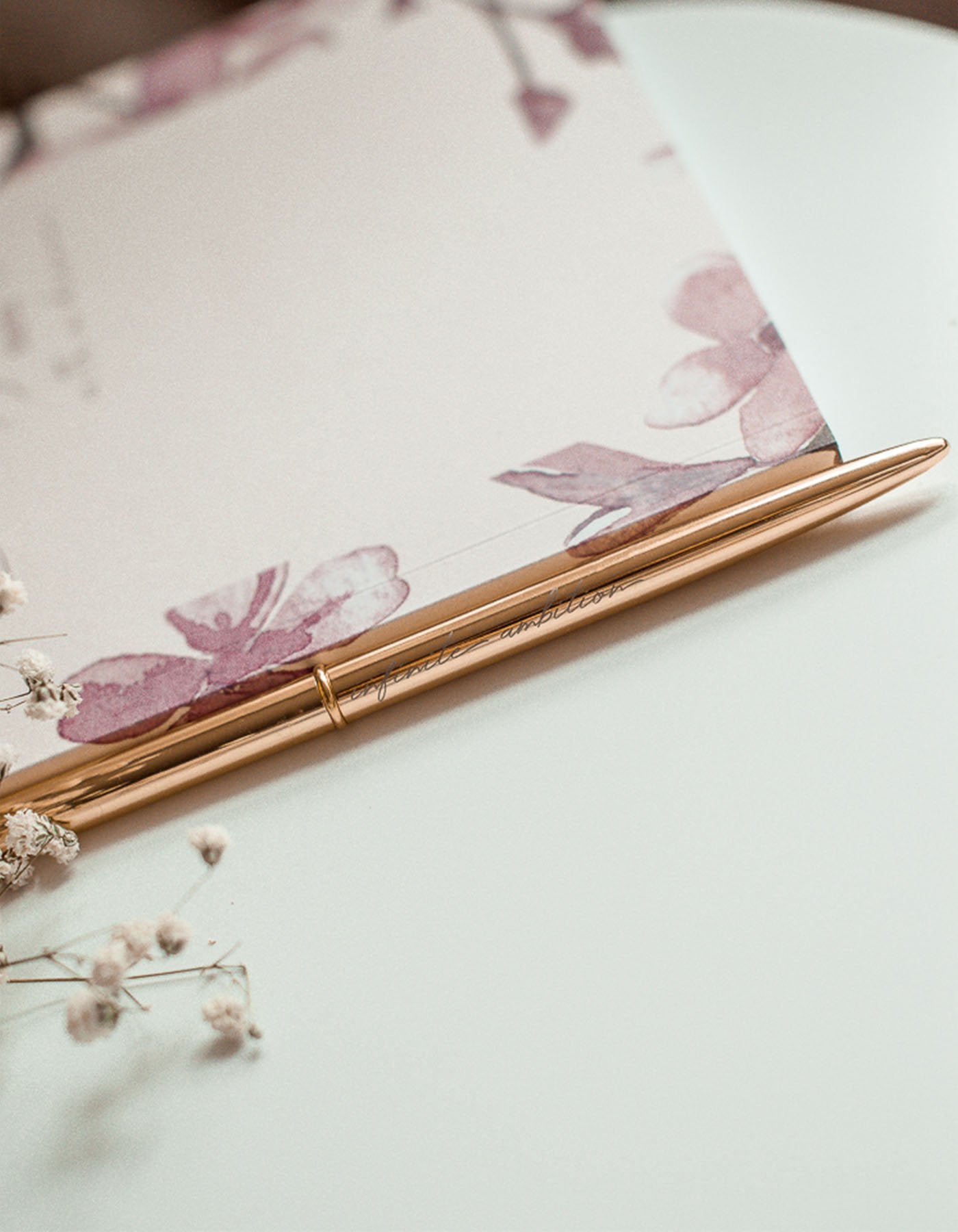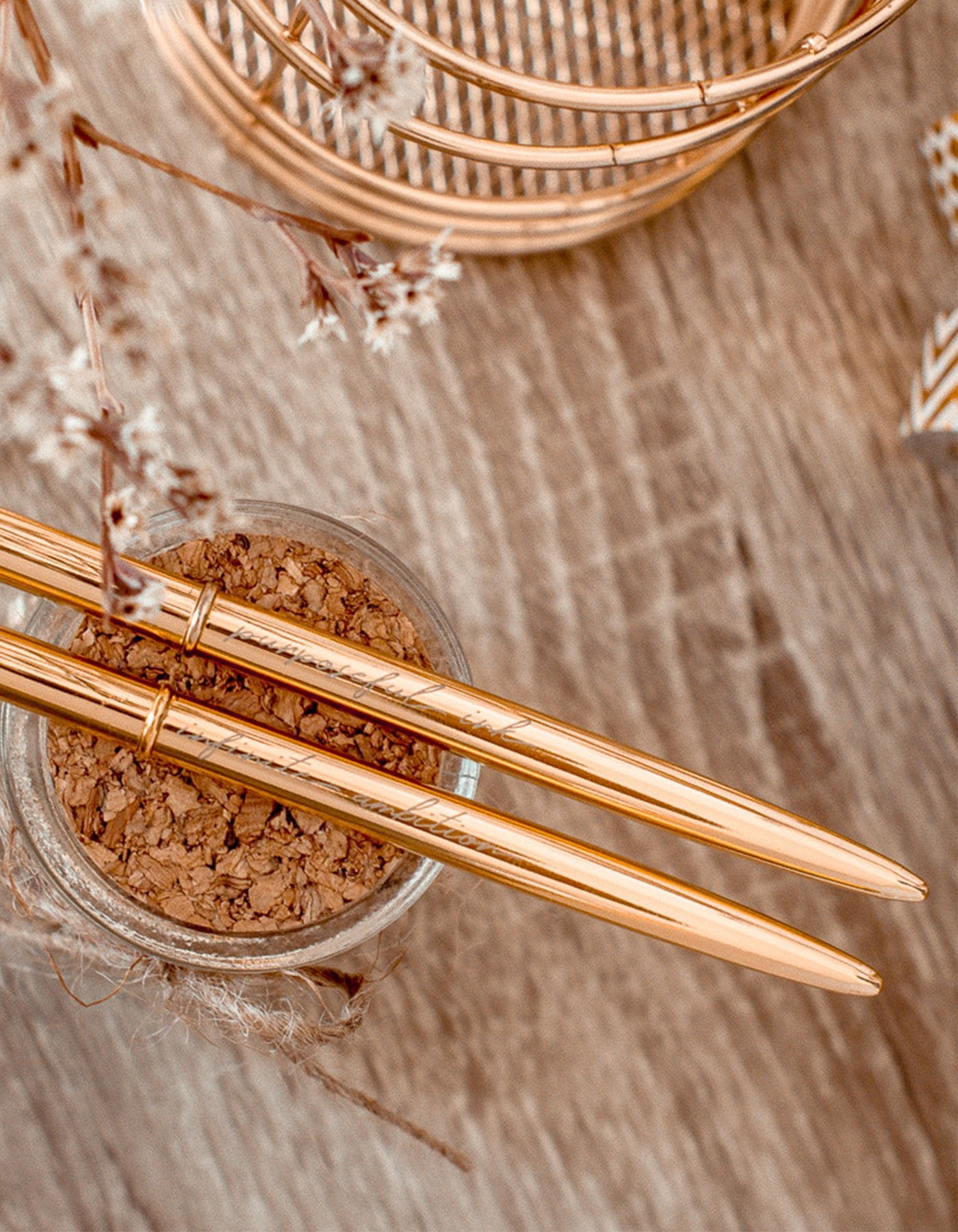 Use every drop of the powerful ink  
Every drop of ink has the power to transform your thoughts into a strong message. Seal your words on a piece of paper and move closer to achieving your vision.

Use your special pens to draw a clear framework for your inspirational vision.

When you write down what you wish for, you are way more likely to make it happen! Simply by putting down your thoughts and desires, you can re-wire your brain to change. There is so much more within us that deserves to be expressed and manifested and it all starts in our head with our thoughts.
This set includes:
Two stylish gold pens with engraved messages


FREE SHIPPING IN EUROPE
On all orders above €80


SECURE CHECKOUT
100% Secure Card payments processed by Stripe


100% PROTECTION
Enabled SSL Certificate


QUALITY SERVICE, LOVE AND DEDICATION
to every order
Change Your Perspective:
5 Secrets Shared by Motivational Gurus
In our latest idea curation session on our REMINDART blog, we are bringing you the Top 5 Secrets for transforming one's life shared by the world's most successful people and motivational gurus.